New technology can be a wonderful tool which adds a whole new dimension to our lives. In our online, connected world, we can connect, communicate and be creative in an endless amount of ways across a wide range of devices.
However, technology is ever-changing, and being able to keep up to date with your children's use of technology can be a challenge.
You may sometimes feel that your children have better technical skills than you do; however, children and young people still need advice and protection when it comes to managing their lives online.
Issues that your child may encounter in our fast-paced and vibrant world will vary depending on their age and online activities.
This page is dedicated to pulling together various pieces of expert-created content which we feel is relevant to the children at Victoria Dock Primary School and keeping them safe in the world they live in.
To read more general information regarding safe use of the internet and technology, please visit the UK Safer Internet Centre website by clicking the image below.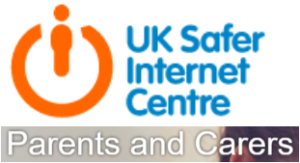 At the end of January 2020, each class provided anonymous data about the apps and services they use. Take a look at the data below and also these fantastic parent guides provided by National Online Safety by clicking the image below.

As technology is ever-advancing, our children's usage habits are ever-changing. In order to keep our children safe, we believe it is necessary to be informed and up to date. Below are a selection of articles curated by Parent Info, a collaboration between Parent Zone and NCA-CEOP, providing support and guidance for parents from leading experts and organisations. This section is maintained by Parent Info and reflects current trends.
If something worries or concerns you online, whether it be on a computer, smartphone or other kind of technology, please don't worry – you aren't alone. Talk to a trusted adult: a parent, a grandparent or perhaps a member of staff at school like your class teacher or Mr Hague (our school's e-safety officer). I'm sure that we can help or at least help you find some help.
If you still aren't sure, or don't want to talk to any of these people, please talk to someone. Click the image below to see a whole list of different places you can look for help and support (provided by the UK Safer Internet Centre).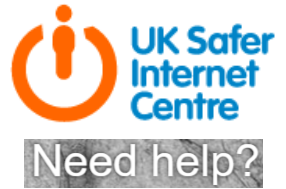 If you want to report someone who is behaving suspiciously online towards a child, you should, in an emergency, contact the emergency services by calling 999, or otherwise make a report to CEOP, the Child Exploitation Online Protection Centre by going to www.ceop.gov.uk.
Alternatively, click the image below.